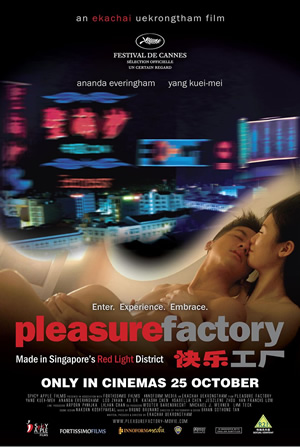 Pleasure Factory opens 25 Oct in local cinemas

After premiering in Cannes, Montreal, Oslo & Pusan, Pleasure Factory is coming home. The film will be released by InnoForm Media & Shaw Organisation in local cinemas on 25th October 2001 with an R21 rating.

"I'm happy to learn that Pleasure Factory has been passed by the local censors. Not too long ago, this would have been unimaginable", says Ekachai Uekrongtham, the film's director, producer and screenwriter. He has personally supervised the editing of the film for the release in Singapore.