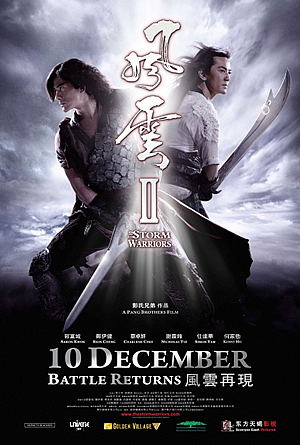 THE STORM WARRIORS
will be opening across Asia on 10th December, one week earlier than the previously announced date!
Lead actors Aaron Kwok, Ekin Cheng and Directors The Pang Brothers will be in Singapore on 30th November, as the first stop in the promotional tour across several Asian territories! There will be a red carpet world premiere and also an appearance for a Meet-the-Fans session at Plaza Singapura's Main Atrium.
Click here to see the final movie poster and the 2-minute final movie trailer right here on moviexclusive.com.