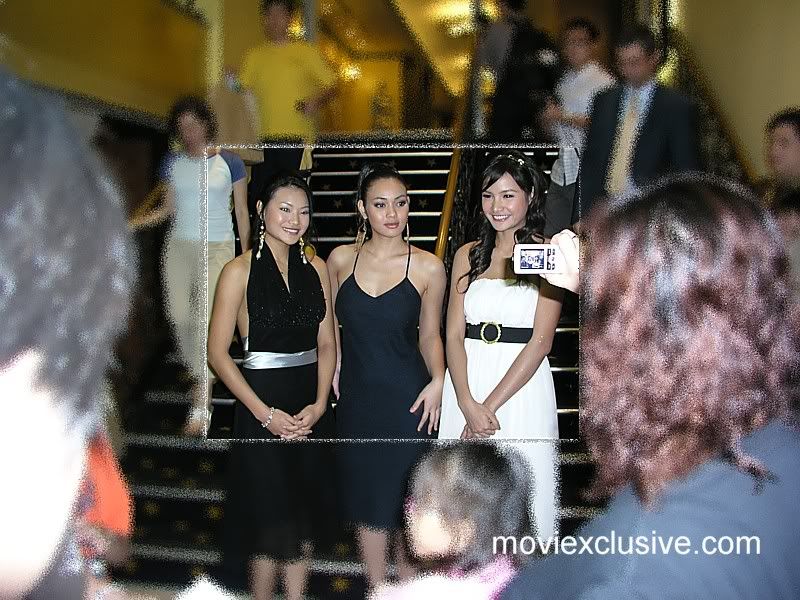 On the 17 August of 2006, three beautiful angels, Katesarin Akethavatkul, Supaksorn Chaimongkol and Bongkoj Kongmalai from Thailand descended to Great World City's Golden Village Grand for the Gala Premiere of their new film, Chai Lai Angels.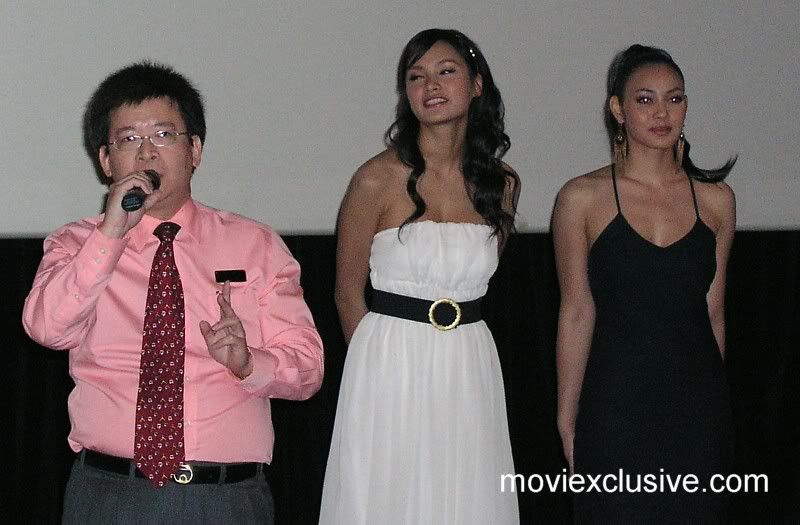 This film marks the start of the week long Sawadee Film Festival that is co-organized by Innoform Media and Golden Village. Golden Village CEO Kenneth Tan states that this is an important first time collaboration for Innoform Media and Golden Village to bring in more quality films from Thailand for the Singapore viewers, providing Singaporeans with a greater diversity of films to enjoy.


The lead actress of Chai Lai Angels, Bongkoj Kongmalai also agreed with Kenneth Tan and mentioned that Singapore is a ideal place to showcase Thailand movies as more Singaporeans are moving forth into supporting local and other Asian movies, and not just movies from Hollywood. Based on the reaction during and the film, it's safe to say that majority of the audience did enjoy the film and the actresses' performance.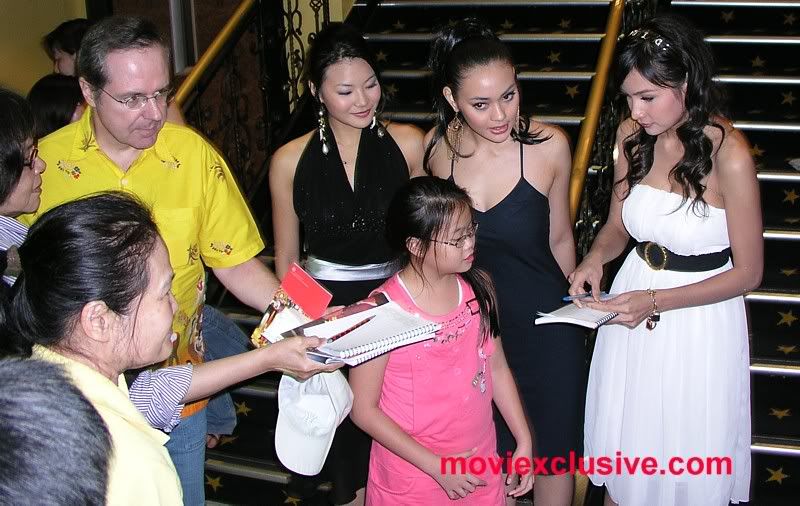 Before the angels could leave, they were surrounded by flashing cameras and autograph seekers, which they gracefully posed and signed for their new fans. But before everyone got their fill, the angels were ushered off and just like that, the angels had ascended back to heaven.

Catch Chai Lai Angels at Golden Village from 24 August 2006 onwards.