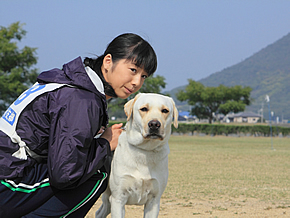 Heart-warming Japanese film,
KINAKO: POLICE DOG DREAM
《狗狗的志愿》is working with Noah's Ark CARES to hold a charity screening to raise awareness and funds to help maintain 1000 animals in their sanctuary. Some of the funds will also be diverted towards Project Industrial Dogs (PID). The charity screening, which will take place on Tuesday 4 Jan 2011 at 7pm, at GV VivoCity, has started sales on Golden Village website. Interested donors can go to
http://www.gv.com.sg/moviedetails/gv_moviedetails_0479.jsp
to find out more and purchase the tickets.
Each ticket is priced at $50, inclusive of a goodie bag - contributed by Pet's Station, Addiction Foods and PETS Magazine - and a popcorn and bottled drink. Noah's Ark Natural Animal Sanctuary is located in Malaysia, JB. It is an animal sanctuary for those animals that have been abandoned, abused or unable to find a good home in Singapore or Malaysia. We practice a no-kill policy and the animals there are able to live out the rest of their lives in happiness and dignity till they cross the rainbow bridge. We currently have 800 dogs, 400 cats and 5 horses, a hutch of rabbits and guinea pigs and 2 monkeys as our permanent residents. The main reason why we moved there is because it was due to space constraints and the rising costs of land rental in Singapore.