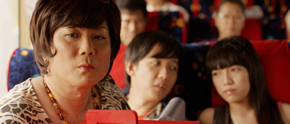 HOMECOMING
is now proving to be the most successful collaboration between Singapore and Malaysia. Since its release on 19 January 2011 in Malaysia, the film has scored RM$3.3 million at the box office, and continues to pull in Malaysian audiences through its 3rd week of release! Having struck box office gold in Malaysia, HOMECOMING now sets its sights on hitting a home run at the Singapore box office. The movie was released in Singapore on 3 February 2011 and has been well received by critics and moviegoers alike. Please refer to HOMECOMING's Facebook page at:
www.facebook.com/homecomingfilm
for more movie promotions.