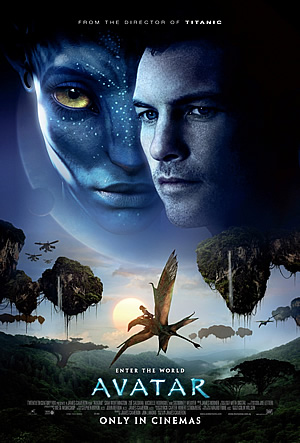 It's X'mas time and the cinemas for sure are packing in the crowds! And here's a roundup of the various movies you can catch over the long weekend. Unless you are living somewhere beyond Planet Pandora, be sure to catch
Avatar
in 3D. Robert Downey Jr and Jude Law pairs up as Holmes and Watson in this action-packed thriller
Sherlock Holmes
directed by ex-Mr Madonna, Guy Ritchie.
Bodyguards And Assassins
, the heavy drama about revolutionary might appeal to some, just don't let that 'action-packed blockbuster of the year' catchphrase misled you. Do treat your kids or your date to
Alvin And The Chipmunks 2
, it's time to reward your love ones even if you prefer to slouch on the couch with a cold beer. In the mood for something exciting? You should see
Chaw
, a frightening cannibal boar terrorising a peaceful village. If you are in a generous giving mood, perhaps the lackluster adventure movie of the year, Jay Chou's
The Treasure Hunter
is another choice as it's sneaking in cinemas. Be warned the filmsy production notes tell us more than the 106 minutes movie. Lastly, arthouse fans shouldn't miss the acclaimed Taiwan drama
Not Without You
at the Picturehouse. With that, the team at moviexclusive.com wishes everyone a Happy Merry X'mas!