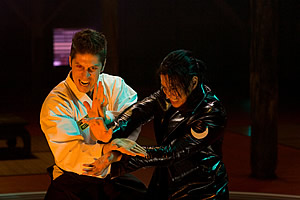 Remember
DOA
and
Street Fighter: The Legend of Chun-Li
? Both were popular videogames that were turned into movies but nevertheless bomb big-time in the box-office. That it seems is not stopping movie producers from churning out more. In august,
The King Of Fighters
starring Maggie Q and Sean Faris will arrive on the big screen two weeks after another videogame adaptation,
Tekken
. Are you gear up for both?
Check out the King of Fighters trailer here.