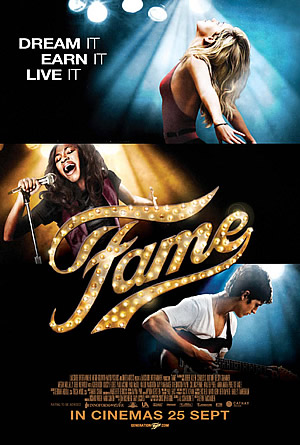 Join the FOREVER FAME PARTY BUS as it cruises along Orchard Road and Victoria Street this Saturday 19 September 2009. Dancers from Jitterbugs Swingapore will perform a special programme with the Mercy Aid Concert and Roadshow at BUGIS JUNCTION at 3.30pm. The party then heads on to Orchard Road and will be at CINELESIURE ORCHARD at 4.30pm and will end at THE CATHAY at 5.20pm where dancers will perform their final routine at the mall's outer atrium.
FAME, a reinvention of the original Oscar® winning hit film opens island-wide in Singapore on 25 September 2009
.
Our Review of Fame Official Soundtrack can be found here
.